Date:
July 16th – 19th 2018
Location:
The Iberostar Hotel, Montego Bay, Jamaica
Background:
At the 11th annual meeting of the Caribbean Plant Health Directors Forum, the various Technical Working Groups presented their reports including the new Technical Working Group – Musa as well as the new Sub- Technical Working (Safeguarding TWG) Group Report -The Regional Priory Pest List Committee (CABI).
At the meeting, Minister of Industry, Commerce, Agriculture and Fisheries, the Hon. Audley Shaw, called on regional plant health directors to provide the strategies to safeguard the Caribbean against plant pests and diseases.
Minister Shaw made the appeal as he delivered the keynote address at the official opening ceremony of the 11th Annual Caribbean Plant Health Directors' Forum at the Iberostar Conference Centre in Montego Bay.
As a region, Minister Shaw told delegates from 26 countries, "our ability to produce crops to meet national and regional demands continues to be plagued by many issues, chief among them being threats to plant health, which have over the years, been exacerbated by climate change."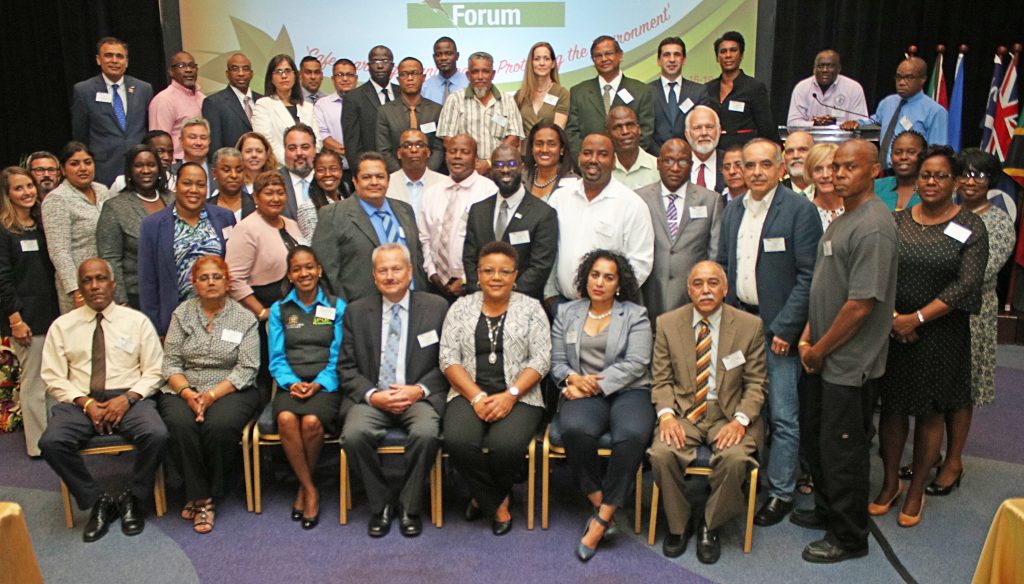 Technical Working Group Heads: