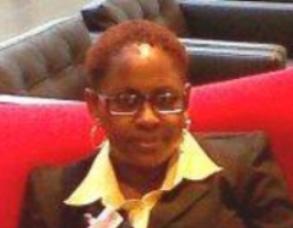 Janil Gore-Francis received her doctorate in biology from the University of the West Indies, Cave Hill campus in Barbados.   Her doctoral thesis was in the area of Plant Pathology on the topic "Prospects for Genetic and Chemical Control of Bacterial Spot of Pepper & Tomato in Barbados".
In addition to heading the Plant Protection Unit in the Department of Agriculture in Antigua since 1994, Gore-Francis has participated in many forums on a myriad of Plant Protection issues at the national, regional and international levels.  Dr. Gore-Francis currently chairs the CPHD Forum's Technical Working Group on Emergency Response Preparedness Plans & Mechanisms for Response (ERPPMR) Giant African Snail Eradication Task Force in Antigua and Barbuda.  She serves nationally as the Official Contact Point to the International Plant Protection Convention (IPPC) as well as the SPS Enquiry Point.
In May 2011, Gore-Francis was awarded the Greater Caribbean Regional Plant Safeguarding Award of the United States Department of Agriculture Animal and Plant Health Inspection Service (USDA-APHIS) "in recognition of initiatives and innovations that make significant contributions to furthering the goal of safeguarding the region's agriculture and plant resources".