In Session One – the Fusarium wilt of bananas (Musaceae)–  is also known as Panama Disease, it is a destructive soil-borne fungus.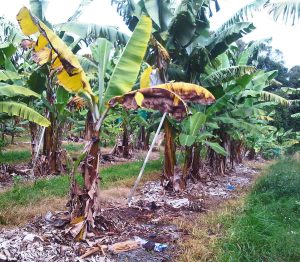 In Session Two – Fusarium wilt of musaceae, tropical race 4 – There have been prevented measures taken to ensure that the Fusarium wilt of bananas is contained or prevented. Read more on Fusarium Wilt – Diagnosis, biosecurity, and phytosanitary measures.
In Session Three – National Response capacity to phytosanitary emergencies Colombia's experience–
Colombia has undertaken phytosanitary measures at a national level, this method ensures that proper procedures are used to control plant diseases in agricultural crops.
In Session Four – Communication strategies and capacity building for TR4 – Fusarium wilt is a dangerous fungal disease,  communication needs to be efficient in the fight against this disease.