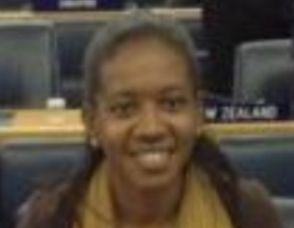 Mrs. Karen Barrett-Christie was elected chairperson for the Safeguarding Technical Working Group at itsThird meeting in Aruba 2014.She has been a member of the group since its inception in 2011.
Mrs. Barrett-Christie is an Identifier/Entomologist in the Plant Quarantine/Produce Inspection Branch of the Ministry of Agriculture and Fisheries in Jamaica. She has been working with the Branch for over fifteen (15) years and has gained a wealth of experience from attending various regional and international meetings. She represents the Ministry at the International Plant Protection ConventionCPM (Commission on Phytosanitary Measures) meetings in Rome.
Mrs Barrett-Christie is the chairpersonfor the Plant Health Coordinating Committee a subcommittee of the National Agricultural Health Food Safety Coordinating Committee (NAHFSCC) which is an interagency regulatory group responsible for plant health and food safety issues in Jamaica.