Mr. Ryan Anselm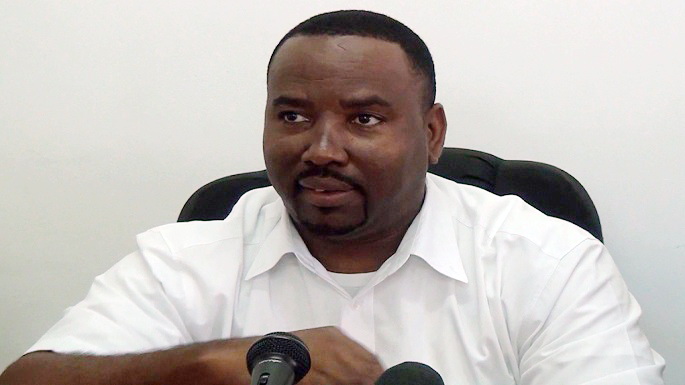 Mr. Ryan Anselm is currently employed as an Agricultural Officer I in the Division of Agriculture. He has been the head of the Plant Protection and Quarantine Unit of the Ministry of Agriculture since 2003. Mr. Anselm is an Agricultural Engineer, with special emphasis on Integrated Pest Management/Crop Protection. Mr. Anselm holds a certificate in Pest Risk Assessment and in the Application of the Sanitary and phytasanitary (SPS) Agreement of the World Trade Organization (WTO). As Head of Plant Protection and Quarantine Unit; he has special responsibility in safeguarding the Agricultural resources from invasive species , monitoring and managing all existing plant pests of economic importance to Dominica and resolving and managing trade related Sanitary and Phytosanitary issues (issuance of phytosanitary export and import certificates). He is also responsible for the day to day administrative and technical issues of plant health in Dominica. Over his decade long tenure as head of the Unit several Plant health Projects has been written and implemented. Together with other Officers of the Division of agriculture he was instrumental in establishing the Citrus Certification Program and Construction of the Plant Protection Lab.
Mr. Anselm serves on numerous National, Regional and International Organization, he is currently a board member of the Caribbean Agricultural Health and Food Safety Agency (CAHFSA), Contact Person for the International Plant Protection Convention (IPPC) of the Food and Agriculture Organization (FAO) of the United Nation, recently become the focal Point for the OECS and IICA SPS Project funded by the 10th EDF. Mr. Anselm is the Co-Chair of the Caribbean Plant Health Directors Forum, Member of the technical Committee of the Pesticide Control Board, member of the National SPS Committee. He also serves as the secretariat for the SPS Enquiry Point and on the Codex Committee.
Mr. Anselm is presently supervising twenty five Staff: including eight Quarantine Inspector (4 from NEP), two Agriculture Officer III, one Laboratory Technician, and One Data Entry Clerk, two Research Assistant under Giant African African Eradication Program, Three Officer under Palm Pest Project and four Staff under Black Sigatoka Disease management Program.
These are some of the Goals and objectives of Mr. Anselm for the Unit.
Safeguard animal and plant resources against the introduction of invasive pests and Diseases while satisfying international sanitary and phytosanitary trade obligations.
Minimize agricultural production losses and export market disruption by quickly detecting and responding to new invasive agricultural pests and diseases or other emerging agricultural health situations.
Minimize risks to agricultural production, natural resources, and human health and safety by effectively managing existing agricultural pests and diseases and damage to wildlife in Dominica.
To improve and implement programmes to put integrated pest-management practices within the reach of farmers through farmer organizations and extension services.