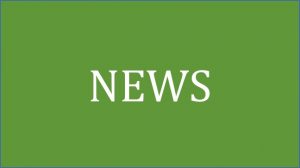 First report of tomato leaf miner, Tuta absoluta (Lepidoptera: Gelechiidae), in Haiti
Source: Entomologia Generalis
Event:  New Location
During a 2018 survey, adults and caterpillars of tomato leaf miner, Tuta absoluta (Lepidoptera: Gelechiidae), were found in multiple locations infesting field-grown Solanum lycopersicum (tomato) plants in Haiti. This is the first report of T. absoluta in Haiti.
Tuta absoluta is an economically important pest of Solanaceae. Native to South America, T. absoluta has also been reported from the Cayman Islands and parts of Central America, Africa, Europe, the Middle East, and Asia. It is not known to occur in the United States. The PEST ID database lists T. absoluta as reportable (queried 5/8/19), and the 2015 PPQ Prioritized Offshore Pest List includes T. absoluta as a pest of concern.
References:
Verheggen, F. and R. B. Fontus. 2019. First record of Tuta absoluta in Haiti. Entomologia Generalis 38(4):349-353. Abstract last accessed May 9, 2019, from https://www.schweizerbart.de/papers/entomologia/detail/38/90620/First_record_of_Tuta_absoluta_in_Haiti?af=crossref.
Other PestLens articles about this pest (login required):
First report of tomato leaf miner, Tuta absoluta (Lepidoptera: Gelechiidae), in Tajikistan
Tomato leaf miner, Tuta absoluta (Lepidoptera: Gelechiidae), detected in Norway
First report of tomato leaf miner, Tuta absoluta (Lepidoptera: Gelechiidae), in Ghana  
First report of tomato leaf miner, Tuta absoluta (Lepidoptera: Gelechiidae), in Kyrgyzstan
First reports of tomato leaf miner, Tuta absoluta (Lepidoptera: Gelechiidae), in Mozambique and Botswana
Information courtesy:
Patricia Neenan
Head of Strategic Partnerships – the Americas
CABI
1674 Isabella Parkway
Chaska, MN 55318
USA
Phone: +1 (952) 303 4232
Cell: +1 (585) 455 1627
Email: p.neenan@cabi.org
Visit us at www.cabi.org